OsX on Asus P5Q-E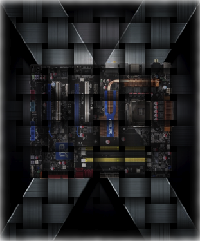 I have been running Os X on a P5Q-E motherboard for about two months, first using Leopard and then Snow Leopard. It works perfectly, and the links below describe how I installed them.
My PC is rather new (2009ish) , with hardware considered Osx-friendly:
Cpu: Q9550, no overclocked (at least not at this moment).
Motherboard: Asus P5Q-E
Memory: 8Gb (4 Corsair PC2-1066).
Graphic card: 9800GT 512Mb (Sparkle, passive cooling).
Hard disk: Velociraptor 10000rpm, 300Gb
Cd drive: LG, Dvd +-rw.
Plus a hard drive rack to easily change hard disks.
My final configuration includes one single hard disk with Vista Ultimate 64 bits, Kubuntu and Os X, all graciously handled using Grub as partition manager.
There are two guides, one for each Os X version:
Leopard (10.5): installation of a vanilla OsX (version 10.5.7, then upgraded to 10.5.8).
Snow Leopard (10.6): installation of OsX, from scratch or as Leopard update.