Just words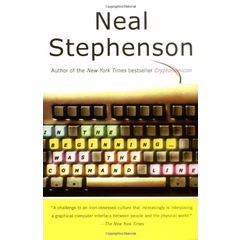 By Neal Stephensonn, published by William Morrow Paperbacks in November 9, 1999 (978-0380815937).
There are several sides in this book: a report on the status on the war of operative systems, with a fierce critic to the winner -Windows-, a kind of brief history on OSs, and a lot of very interesting thoughts completely outside OS matters.
For the first side, the OS status, has to be read in introspect: this book was written in 1999, but many of the thoughts and critics are still valid today. Although, it is a nice read, it has definitely lost much of its value with time. The history side is in this book a bit weak, or just omitting to many things as to be taken seriously. But then, it comes the philosophical thoughts, totally valid 15 years later, but there are not many of them.
All together: kind of okay, but mostly superfluous / out of date.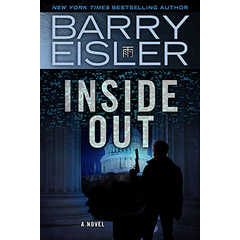 By Barry Eisler, 8 CDs, published in 2010.
I have read most of Barry Eisler books, and they share common topic points: assassin stories, violence, sex, good plots, page tuners, charismatic characters... He is, indeed, quite a talented bestseller writer. This books opens one more facet: political criticism. He uses the book to make rather contemporary questions on current politics, creating clever dialogs that could make you question our leaders -that is, if you do not read newspapers and you are not yet questioning them :-)
The turn into politics also makes the book slower at times, but this story could not exist without the heavy dialogs, and is definitely interesting to follow the analysis of the author on the events -events that mimic contemporary events, at the end-.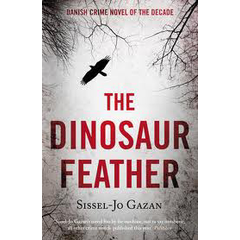 By Sissel-Jo Gazan, 400 pages, published the 1st March 2012 by Quercus (978-0857380357)
Great thriller. Very slow startup but it gets fast pace very quickly. The ambientation is very good, and the characters have good, alive personalities. The plot gets quite embroiled, and the solution follows the pattern of one to many coincidences, but its simpleness is, in this case, a positive quality.
This is the first book of the author, great starting story.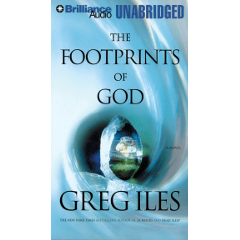 By Greg Iles, 11 cds, narrated by Dick Hill, published the 1st July 2008 by Brilliance Audio (978-1480563117)
Definitely an interesting book. A good history on technology with plenty action is suddenly intermixed with Religion / spirituality, and it seems like a too ambitious perspective to take on such a book.
However, it is a really fresh approach to the concept of God, and the upscale to seriousness escapes with honours and makes you, at least, wonder.
If the spirituality approach is commendable, and the story is very good, the characters fall in too rigid categories. And the love story is rather corny. But overall, a very recommendable book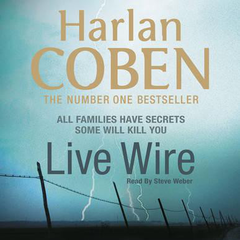 By Harlan Coben, 8 cds, narrated by Steve Weber, published the 10th May 2011 by Orion (978-1409130598)
This is a very good story: the plot is very clever, without shortcuts or rapid conclusions. The dialogues are witty at times, but too corny on some episodes. And the narrator perhaps pushes too much, I have the impression that this book would leave a different feeling on me ii I had read it, better than listened. But this is not a negative comment on the narrator, perhaps he just gave the correct spin to this story (I would need to read the book myself to be sure of it).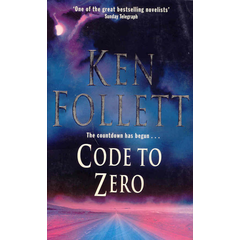 By Ken Follet, 460 pages, published the 8th June 2001 by Pan (978-0330482868)
Not one of the best books from Ken Follet, but still a good read.
Fast paced thriller, interesting plot, very well ambienced, only two details greatly reduce its value: the amnesia induction, and, more importantly, the motivations for the bad characters, just too far fetched, little psychological plausibility.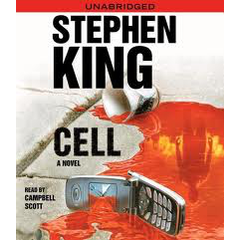 By Stephen King, 11 cds, narrated by Campbell Scoot, published the 24th June 2006 by Simon & Schuster Audio (978-0743554336)
Very few authors have the brilliance to turn such a simplistic plot into a rather good story. The basics of the story are just too fragile, the development almost ridiculous, but the storytelling is fantastic.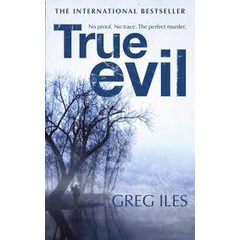 By Greg Iles, 624 pages, published the 26th June 2008 by Hodder Paperbacks (978-0340920565)
This is a major plot: FBI, biological research, multiple assassinations in series. The story is very interesting, well organised and extraordinarily well developed. Only the end is kind of a catharsis: while the whole book has a very rapid pace, the final development is just explosive.
Characters are rather blank, on the other side. The good ones are really good people, while the bad ones are perfect villains.
In general, a great story, and well researched; although is a rather large book, it invites to be read at good pace... not letting the book down at all.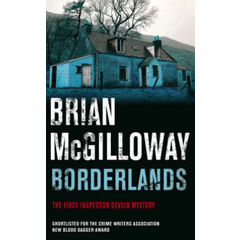 By Brian McGilloway, 236 pages, published the 4th April 2008 by Pan (978-0330452557)
A rural detective in Northern Ireland, and a crime that had its origin on old events long passed: perhaps not a glamorous mix, but the plot is definitely good, intricate without holes. It is not a gripping story, but inviting nonetheless.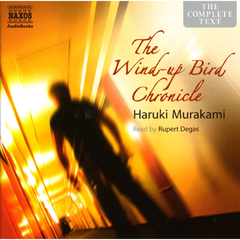 By Haruki Murakami, narrated by Rupert Degas, 21 CDs, published the 6th November 2006 by Naxus AudioBooks (978-9626344187)
Many authors write full series on a specific character -detective series are the norm-; I guess it helps making a bridge with the reader, who warms himself to the successive books. Murakami does not recur to this approach, at least not directly. However, there are such common aspects on the main character of his books, that this bridge is built nonetheless: a male, medium age, very interesting, introspect, great cook, music lover, and always on a self-discovery path.
And if the bridge is not build through the main character, then is because of the prose, that magic way of Murakami to tell any story. And this book is not a story: is many, many stories preciously linked, up to some level, with the main plot in this book. There is sadness, and wittiness, philosophy, and lot of self reflection.
And the narration by Rupert Degas is superb. This is a brilliant audiobook, fully recommended.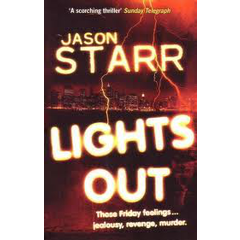 By Jason Starr, 320 pages published the 26th June 2007 by St. Martin's Griffin (978-0312359737)
The storyline of this book lasts one single weekend, so you could expect some fast pace, that is there... at times. In fact, the book seems at moments really slow.
There are many characters, all totally credible, and most having more than interesting personalities. The novel seems like a psychological study on the behaviors and motivations of very different people, and the picture is not nice. There are all those characters, with some quintessential quality, that behave suddenly just the opposite of how they were supposed to.
The book leaves bad taste at times, but it is overall an interesting read.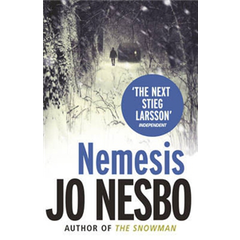 By Jo Nesbo, 512 pages republished the 28th February 2012 by Harper (978-0062119698)
This is my second take on this Harry Hole series: definitely good, although lacks the brilliance of the first novel (The Redbreast).
It mixes parallel stories, which extend long in the past: perfect scenario to spawn locations and characters, which definitely makes the reading more entertaining. As a thriller is also rather good: the plots on the two crimes are well prepared and the developments seem perfectly in place: only one character, a very especial gipsy, seems a bit extraordinary, kind of an unnecessary link in the two crimes in the book.
It is a story that continues on The Readbreast. Perhaps there are not that many references to the previous book, but better read them in chronological order.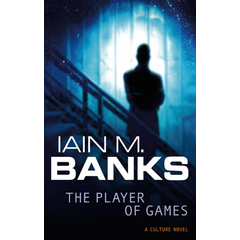 By Iaian M. Banks, 416 pages republished the 26th Match 2008 by Orbit (978-0316005401)
I just wonder how I hadn't heard about this book, first published in 1988, until rather recently. Yes, I had even read other Culture book from Banks, but never paid attention to the plot on this one.
SciFiction on full swing, I am unable to stop comparing this book with Ender's Game from Orson Scott Gard: both books seem to being centred on some game strategy, and in both cases there is a over imposing story on the history being narrated, being that the important part of the books. The Game Player is infinitely more sophisticated, while Ender's is at the same time incommensurably fresher. And the Player of Games seems slightly inconclusive to me, I guess that too much vagueness on the game itself, its description, its playing.
In any case, this a much more than a very enjoyable book, I found it really inspiring.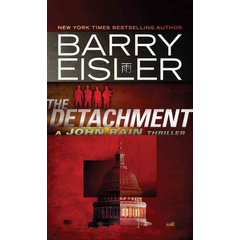 By Barry Eisler, 296 pages published the 18th October 2011 by Thomas & Mercer (978-1612181554)
This is an action thriller, several high standing killers associated to counter a huge far fetched complot. While in previous John Rain novels -the main character-, the plot was usually centered on him, this time the action is focused on the team that he forms with the other killers, so much of the appealing of his character is now diluted.
The novel has the usual fast pace, some convoluted plot to make the complot not naive, usage of advanced techonologies, and much better than average story developing. All together makes for some fun reading, although not specially a page turner.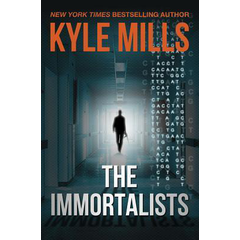 By Kyle Mills, 332 pages published the 6th December 2011 by Thomas & Mercer (978-1612181509)
I keep mixing this title in my head, thinking it is 'The Immoralists', which would be just as fitting.
The book is rather simple, even naive on its basis. But is well written, the usual fast plot that keeps the reader turning pages, and the story is definitely good (and simple and naive). Full of interesting technology -correction: very interesting biotechnology-, people with lot of resources and lack of morals, the book just lacks some sex and dry martinis to hold a proper 007 story.
But it is indeed a good read, and the end is probably the best (moralist as it is).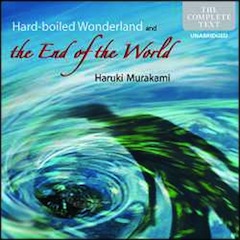 By Haruki Murakami, narrated by Adam Sims, Ian Porter. 11 CDs, published the 6th April 2010 by Naxus AudioBooks (978-9626343388)
Murakami in full fantasy swing, the story is kind of a perfect hallucination, playing, in fact, with the self world of the main character. Perfect on its style, the narration plays as if there is nothing extraordinary going on, while the reader enters a world totally up down, or, in this case, totally in out.
The book is obviously science fiction, including the usual Murakami tidbits of suspense, his usual love for music and food, romanticism and sex, and more interestingly, a lot of philosophy. It is a book about existentialism, about self discovery, and, very suitably, the end of the book is completely open: is were the two worlds depicted along the novel can finally merge, but that merging, that discovery of the self is just let unfinished.
More than recommendable reading, or listening, in this case. And the narrators on this audiobook give a real great performance.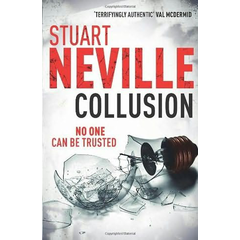 By Stuart Neville , 512 pages, published the 18th August 2011 by Vintage (978-0099535355)
Although a rather typical thriller, the very fast pace and a interesting plot place this book apart. There is even some 6th sense to help adding interest to the story.
It is a book I enjoyed reading a lot, finishing it in 3 days; nothing perennial on it, but just a damn good read. Just a note: the book is a second part of Twelve, and although self-contained, is always a shame missing the preceding parts.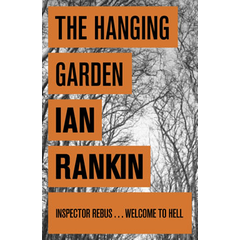 By Ian Rankin, 448 pages, published the 7th August 2008 (reprint) by Orion (978-0752883618)
Back to old good Inspector Rebus, guarantee of black narration, this time on a run of sobriety. My casual selection of Rebus titles implies a non sequential, historic read, so I jump from an almost retiring Rebus to a pretty young one, with the corresponding dancing of side characters and expected behaviours -although in this last aspect, it seems all along a rather consistent character.
In this novel there is a huge mix of international criminals, including Serbians, Japanese (Yakuza) and even alleged old nazis; the interconnections are cleverly managed, although the whole core of the novel is really naive. All together: a good time reading; the final taste is on the atmosphere, not on the solved case or cases.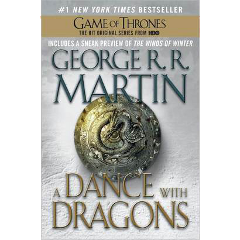 By George R.R. Martin, 1056 pages, published the 29th October 2012 by Bantam (978-0553385953)
This is the fifth book of Song of Ice and Fire; after reading the first 4 books, it was just a matter of time to fall for the 5th delivery.
This is really a flat continuation of the same story, so little more can be said on it: George R.R. Martin keeps the same powerful play, with many many locations, and many many more characters, and the kind of convoluted and intricate story that makes this read as interesting as the previous books.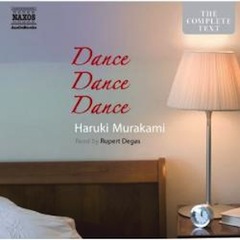 By Haruki Murakami, narrated by Rupert Degas. 11 CDs, published the 29th October 2007 by Naxus AudioBooks (978-9626344354)
I had read this book already, around 10 years ago. This time, I got the audio CD as my company for a long trip by car. It was my first time experiencing with audio CDs and this was like an spot choice -I have started afterwards a few others, and none has impressed me so much as this first choice-.
The book is great, perfect Murakami style: fantastic story telling, vivid imagination, surreal scenarios, suspense, and its load of philosophical concerns. And all centred on an interesting character, kind of some antihero. It is a really enjoyable reading.
Or, in this case, a really enjoyable listening. The narrator makes an incredible job on this book; a single person provides all the voices, and is utterly credible at making the listening experience really smooth. Fantastic book, superb narrator.