Just words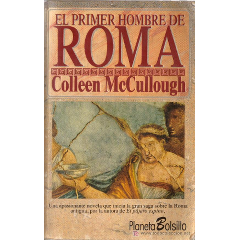 By Colleen McCullough, 831 pages, published by Editorial Planeta in October 1994. ISBN 84-0801205-3 (Spanish translation).
I first read this book around 20 years ago, and I kept a good memory of it, remembering in fact quite well the story. The history, in this case, as it is historic novel.
In fact, historic fiction, mixing the real events, and the imagination and faire savoir of the author. She makes the characters so alive than the reader really enters into the story, quite an accomplishment on events that happened over 2000 years ago.
Scenarios, characters, events are all incredibly detailed; this is very large book, and all I can say about its size is that it is fortunately followed by other five.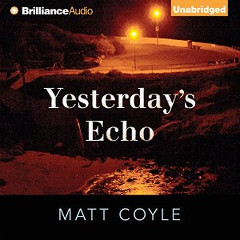 By Matt Coyle, audiobook, 9 hrs and 45 mins, unabridged version published by Brillance Audio and narrated by Nick Podehl, released the 7 May 2013 (B00COFGRHE)
A good but forgettable story. The plot is in fact great, and the background story interesting enough.
The pace, as fast as a good thriller requires, and only the end seems too chaotic and out of place. I would recommend it very easily, but in the 2 months passed since I finished it, my memories of it are rather discoloured.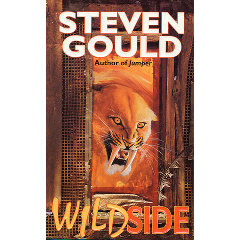 By Steven Gould, 316 pages, published by Tor Books; 1st Mass Market Ed edition (Jan. 1997) (978-0812523980)
A book from the Jumper / Reflex writer, plenty more of imagination on this story, plenty less of fun.
While the central plot is interesting, the overall story is just a bore.
Good characters, attention to detail, rapid pace, and still unable to get my focus on the book.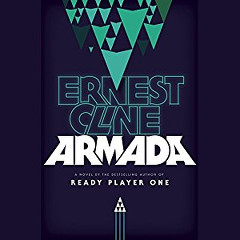 By Ernest Cline, audiobook, 11 hrs and 58 mins, unabridged version published by Random House Audio and narrated by Wil Wheaton, released the 14 July 2015 (978-0804149112)
Great Expectations after Ready Player One, brought me some disappointment with this book, but it is still quite an original story.
It goes quite along the lines of Ender's Game, and other similar books, and the plot already mentions so (not that it makes it less alike).
Characters are way too weak, and the story is really lacking, but it has some very interesting point of view, and perhaps for the pace, perhaps for the likeable plot, it is quite a fun read.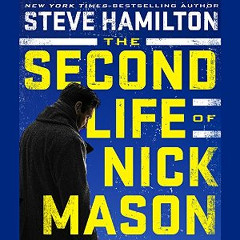 By Steve Hamilton, audiobook, 8 hrs and 7 mins, unabridged version published by Penguin Audio and narrated by Ray Porter, released the 17 May 2016 (978-0451483546)
Not a bad plot, probably developed too quickly. And a not expected ending, unless you consider that this is a book with a sequel.
Characters are shallow, but that goes well with the kind of noir story. And the action is very quickly paced, helped with the usual dose of difficult-to-believe conspiracy. All together: easy book to read, easy to forget.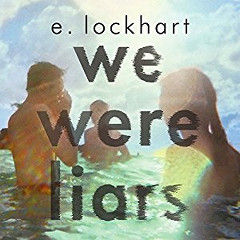 By E. Lockhart, audiobook, 6 hrs and 27 mins, unabridged version published by Hot Key Books and narrated by Ariadne Meyers, released the 27 Nov 2014 (B00Q437KQO)
A short story with final surprise; a suspense plot with all the pieces fitting perfectly on its final twist.
It is a very pleasant book, helped by the smooth voice of the reader, who does a superb job. And it is a smart story; definitely not completely original, perhaps with characters not very believable, but still a book difficult to forget.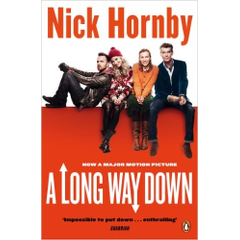 By Nick Hornby, 272 pages, published by Penguin; (6 Feb 2014) (978-0241968895).
The back cover includes a Sunday Times quote "Extremely funny ... and wise"; I would rather say "Quite wise ... and somehow funny".
It is an interesting book, quite a drama toned down with good humor. And Nick Hornby doesn't fall in the trap of trying to patronize the reader with easy conclusions, or dramatic outcomes on the subject of suicidal actions. All the contrary, it just drops wise perceptions on life, on human nature. It does so with the help of four protagonists, all very real, all very different from each other, and all providing hilarious situations enough as to counter what could have been a somber read.