Just words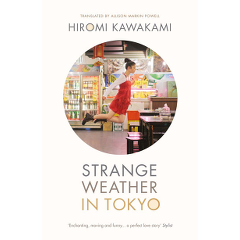 By Hiromi Kawakami, 192 pages, published by Portobello Books Ltd; New edition (1 May 2014) (978-1846275104).
Delicate story on an appropriated thin book. It is poetic, intemporal, enchanting, and, above all, very weird. And like most Japanese books that end in my hands, with some super natural parts.
Its melancholy is inviting, and the prose very beautifully written. Although I could only define this novel as very unusual, it is probably the easiest book I can now recommended.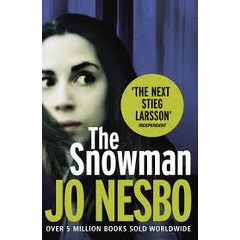 By Jo Nesbo, 550 pages, published by Vintage (3 Sep 2010) (978-0099587156).
Long story, in length and time. Although the story itself happens only in a short period of time, the plot is enriched by lasting for many years.
The story is very compelling, with good doses of suspense, twists and parallel threads; as a crime novel, definitely good, and very consistent. Characterisations follow the other books in the Harry Hole series: main characters well depicted, while secondary elements a bit unconvincing. For crime novel lovers, a good book recommendation.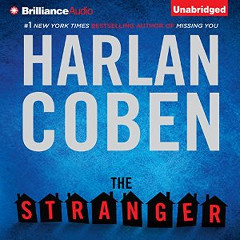 By Harlan Coben, narrated by George Newbern, published by Brilliance Audio (24 March 2015), length 9 hrs and 43 mins.
A great start and a disappointing continuation and ending, makes still for a good story.
The beginning seems indeed great, a bit super natural, more in the scope of Stephen King. It grabs your attention quickly, until the plot starts to develop. Then, it becomes just too basic, and the poor characterisations start to get more attention.
The scenarios, until the very end, seem unrealistic, but the many twists and overall suspense help maintaining the audio on.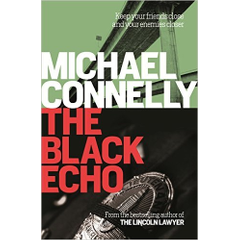 By Michael Connelly, 480 pages, published by Orion (reprint) the 6th November 2014 (978-1409155751).
Again one novel series. But this is the first book in the series, and I have liked it enough as to already purchase the second book.
The story was initially published in 1992, so there is definitely a distinct atmosphere; police procedures seems outdated, as well as the scenarios overall. But dialogues are superb, and characters seem very vivid. Outdated or not, a great story.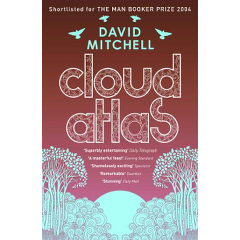 By David Mitchell, 544 pages, published by Sceptre in 2004 (0340822783).
Book is brilliant, but utterly boring (at times).
Writing is too good, and quite difficult to follow (at times).
Although it is structured as separated stories, all are interlinked, and missing one meant having to re-read some later. And I re-read a lot.
Just before finishing the book, I watched the movie. And must be one of those few times that I would recommend the movie better than the book, in that at least there is much more consistency, or cohesion in the whole story (but of course, is not anymore the same story).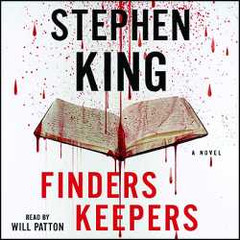 By Stephen King, narrated by Will Patton, published by Simon & Schuster Audio the 6th February 2015, length 13 hrs and 5 mins.
It is funny to read in the audio cover "Author of Mr Mercedes", as if Stephen King would need some introduction. But the point is that this book is directly related to Mr Mercedes, not only sharing some main characters, but even developing of some of the ideas of the previous book. The audiobook also extends this point, as the reader, Will Patton, is the same that Audible chose to narrate Mr Mercedes, and what a great job he does.
However, I would not consider this book as a continuation of Mr Mercedes; it is more like in series of detective novels where one case does not relate to previous ones, but those past cases linger one way or other on the new developments. In fact, the book is part of a trilogy: The Bill Hodges trilogy, where Bill Hodges is precisely the novel's detective. Nevertheless, only the very last chapter seems a direct continuation of Mr. Mercedes, almost like an introduction to a third book that would be indeed its sequel.
The storyline, as usual with Stephen King, is really good, with strong and believable characters. It is incredible that there is a book inside the book, and even that story seems so credible, with its motto becoming the more catchy expression of Finders' Keepers: "Shit don't mean shit". It is a fast pace book, interesting plot, and superbly narrated, totally recommended.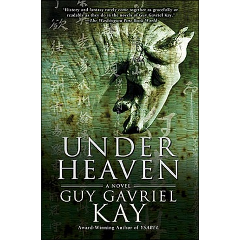 By Guy Gavriel Kay, 576 pages, published by Harper Voyager the 3rd February 2011 (978-0007342105).
A fiction book on imperial China, with very nice, sparse but fundamental touches of fantasy.
The characters are vivid, strongly represented, with extraordinary dialogues that makes the story entirely believable. Indeed, the plot seems supported on historical events, but its value comes from the intelligent conversations, the great characterisations, and the fantasy parts, all greatly tangled in an original story.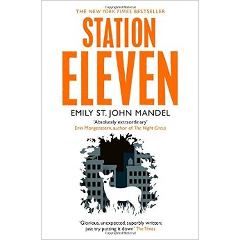 By Emily St. John Mandel, 384 pages, published by Picador; Main Market Ed. edition the 1st January 2015 (978-1447268970).
This book qualifies as a post apocalypse book, and, as such, it is probably the first book of this genre that I have ever enjoyed.
It is a book that doesn't really hook you, the plot is not at all a fast pace one that gets the reader turning pages without control; it is even a very naive plot at times, with too simplistic characterisations. But when I finished the book, I wanted more of it. Not of the story -there was no more to tell-, but of the writer, of her way to develop ideas and imprint them, of the overall atmosphere she created, so wonderfully melancholic.
An author to come back.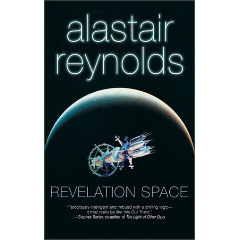 By Alastair Reynolds, 592 pages, published by Ace -reprint edition- the 28th May 2002 (978-0441009428).
This is heavyweight. I started this book a few years ago and I didn't pass the 30 pages mark. This time, I almost dropped it after 125 pages, and that would have been a great mistake.
This book is really a jewel, it elevates cyberpunk scenarios like Snowcrash to the n-th power, drawing very powerful scenarios, totally alien, that could very easily happen when the technology advances enough: it just represents obvious, logic conclusions of what can once happens, after machines reach the artificial intelligence that we are so busy trying to program today.
And cyberpunk is only a part, the control of relativistic concepts, the continuos warping of space and time that Reynolds makes is exemplar, all set together into one unforgettable fiction story, with a mind-numbingly interesting plot.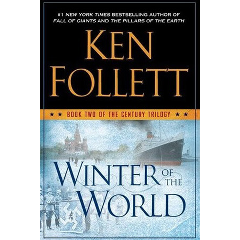 By Ken Follet, 928 pages, published by Signet -second edition- the 26th August 2014 (978-0-451-46822-2).
What can I say here? Just make yourself a favour and read this book. Is not only very entertaining, but its historical value is superb -not serious history, mind you, but exact historical representation is second need if it makes us relive, relearn our close history-.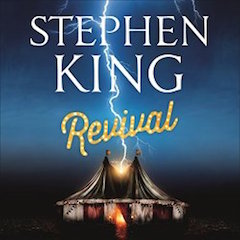 By Stephen King, narrated by David Morse, unabridged version, 13h 22m, released by Hodder & Stoughton the 11th November 2014.
I have been enjoying many books form Stephen King lately, so it was just a matter of probability to find the rotten one. Of course, the impression that books leave behind depends a lot of the reader himself, and, unfortunately for audiobooks, the narrator can also degrade the experience of an book all the same: Revival is a narrative story, with the first person character evolving from little kid to senior, but the narrator keeps a rather stable voice, better fitting to a much older character: it makes the story less alive, much poorer.
Then the story itself is interesting only at some moments, and the whole plot, and outcome doesn't live up to any expectations, much less when the writer name is Stephen King.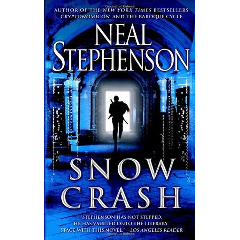 By Neal Stephenson, 440 pages, published by Spectra the 2nd May 2000 (978-0-553-38095-8).
I would put this book among those that any geek should read at some moment. It is not complicated, not by the standards of Neal Stephenson, and quite easy to follow before he dwells on the babelian roots -all required, but heavy weight indeed-. He definitely had the imagination to think scenarios and ideas before his time.
Style is great, and humour is definitely not lacking, with the only drawbacks being the allegedly historic basis and spurious conversations with computer programs. A book can rarely been reviewed in isolation, and I can't but consider kinder-garden grade when I compare it with jewels like Revelation Space from Alastair Reynold. However, this later book was written a decade later, and feeds in many ways from the ideas raised by Snowcrash.
And did I mention how fun is Snowcrash? [not the virus, just the book :-)]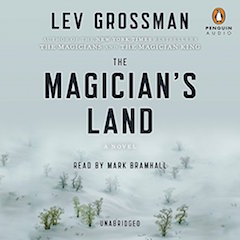 By Lev Grossman, narrated by Mark Bramhall, unabridged version, 16h 27m, released by Penguin Audio the 5th August 2014.
I got borrowed this audiobook, without noticing that it is the last book of a trilogy. The story is anyway rather complete, and although I started wondering early enough if I was not missing parts of the story, it was only after half the book that I fully realized my mistake.
The story is alright, fantasy and magic in full gear, nicely complemented by the narrator, who did a great job adopting all the voices. But is also a bit lacking, almost never capturing my full attention. The passages of the book that I found more interesting had no fantasy within, they were mere descriptions of actions and situations, but they were really worthful.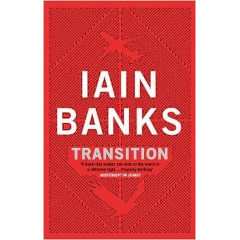 By iain M. banks, 470 pages, published by Abacus, 2010 (978-0-349-11927-4).
Science fiction, and quite different from his Culture novels. Worlds within worlds, Banks at its best exploding his own imagination, describing multiple scenarios and actions in parallel.
It is not a complicated book, and the story's concept is interesting. Fast pace at times, then excruciatingly slow at others where philosophy kicks in. Perhaps too much philosophy for the kind of book, and not the kind that makes me thinking, but overall a brilliant and solid book.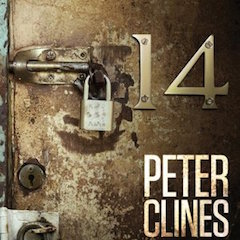 By Peter Clines, narrated by Ray Porter, unabridged version, 12h 38m, released by Audible Studios the 15th July 2014.
Great plot -rather original-, very likeable characters -but very artificial- and a good rhythm define this book, with a horror line wrapped in science fiction.
The story is definitely intriguing, and the atmosphere crescendo is a continuos invitation to turn pages (or in my case, to keep listening the audio). It makes me think of Stephen King, but without (yet), his fabulous storytelling; And I will surely search now for other books from Peter Clines.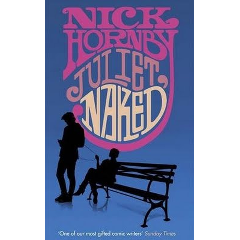 By Nick Hornby, 250 pages, published by the Penguin Group, 2009 (978-0-670-915651).
Loving disagreements abound, all the associated sadness gets diluted with enormous measures of humour. Some situations and characters are extreme, bizarre, which obviously helps the comic angles of the book; on the other side, feelings and thoughts are exposed in all honesty.
It is a book without nostalgia, but with a lot of looking back. But it doesn't invite to melancholy, or to meditation, just to laugh and to enjoy a good read.